Hanni El Khatib might not be an easy name to remember, but if you hear some of his latest tracks you know you should at least try to keep his name in mind. The LA-singer-songwriter is about to release his second studio album Head In The Dirt in April this year. The complete record was produced by Dan Auerbach, frontman and mastermind of The Black Keys, in Auerbach's Nashville studio after meeting Hanni El Khatib in a Parisian bar. While you can definitely tell that there is a Black Keys-influenced sound on Khatib's latest single Family, the man turns the song more into a devastating rock & roll piece as opposed to the bluesy material we get from Dan Auerbach's band.
Head In The Dirt will be out on April 30th via Innovative Leisure. Stream the single Family below.
The music video for Family is also an interesting piece of work and I don't want to withhold it from you by any means because it might just be the craziest thing you have seen in a while.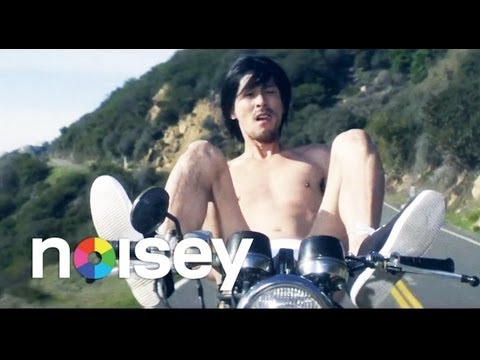 Buy on iTunes | Website | Facebook